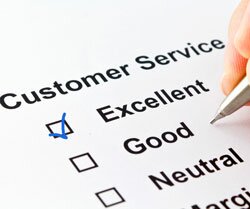 "Cathy and the Howard Clinic team are very good listeners and soon establish what needs to be done, using both a physical and cognitive approach. Having a programme to work on, concentrating on the requirements without the frills, encourages the patient and gives confidence, and progress depends largely on the patient."
Douglas, aged 85 years, January 2017
"My daughter first saw Cathy in the Howard Clinic in early July 2016 having suffered catastrophic injuries, sustained in an accident when she was crossing the road on a pedestrian crossing in July 2015. After 5 months in hospital having to relearn everything including walking she was discharged from hospital in a wheelchair. Following treatment from the local Neuro rehab team, we decided on recommendation that the best way forward was to make an appointment with the Howard Clinic. Cathy has been brilliant, particularly working on core strength and balance. Cathy has been an inspiration, her dedication, enthusiasm and encouragement has been an enormous help, paving the way for our daughter to return to university, having been walking only with help 7 months earlier. With Cathy's guidance and visiting the gym regularly our daughter can lead a near-normal life, she will continue with the physio and gym for some time, but each visit is better than the last. We would like to thank Cathy for her continued support."
Ruth C, December 2016
"I have had a lower back problem over the last 15 months. After seeing several physiotherapists and consultants the treatment and diagnosis had only managed to give me brief pain relief. Cathy was recommended to me as an advanced practitioner of the Sara Key techniques. Within a few minutes of my initial consultation with Cathy, it was clear I had finally found someone who could not only start to treat the problem with these techniques, but also explain how and why I was feeling the pain in different areas of my back. Cathy's treatment and techniques have improved my condition massively. Tthese physio sessions and now daily exercises have reduced my back pain to a specific area. I am now at 20-25% pain in this area, where as when I started with Cathy it was 90% pain in multiple areas. Another big win during my treatment over the last few months has been how my very negative attitude to this problem has changed for the better. This is solely down to Cathy's positive and proactive patient care. At every physio session I have had, Cathy has not only treated my back, but also gets into your mind and sets you up to work hard with her to address your problem. I couldn't recommend Cathy highly enough and would not trust anyone else with treating me in the future. The whole team at the Howard Clinic are very professional and customer focused."
Darren Smith, May 2015
"After my first treatment I had amazing relief from leg pain which I had had for 3 months. I think Cathy is a miracle worker"
November 2014
"My first consultation with Cathy Howard at the Howard Clinic was in March 2010. I had suffered constant lower back and hip pain for over a decade, with visits to several chiropractors and osteopaths during that time providing respite for less than 24 hours post each session. I was even under a consultant orthopedic surgeon at the local hospital assessing the merits of undergoing the fusion of adjacent vertebrae in my lower back to provide some relief.
From my first appointment with Cathy I felt totally at ease, as the passion she has for her vocation has to be experienced to be appreciated. Despite her initial alarm at just how inflexible I was and the degree to which I veered off centre when bending forward, Cathy assessed that she could help me by employing techniques pioneered by Sarah Key, for which Cathy is an advanced practitioner in the UK.
Working with Cathy is a partnership, my trust in her professionalism was there from the start, but hard work has to be put in on both sides. My carefully structured exercise plan became part of my daily routine, and most definitely still is. What really impressed me from Day 1 was that Cathy's ethos was to teach me to repair the damage myself, through increasingly demanding exercises, rather than by selling a long programme of regular visits, having extracted my bank card details!
My initial assessment, along with teaching me the daily exercises, took 4 consultations over 6 months. Although over this time I did much background reading to increase my awareness of how the back works. Within a year my back pain was considerably reduced. In June 2012 I had to return to Cathy, purely through my own fault in becoming complacent in how I exercised. Two sessions of re-training later and I had recovered from my set back.
To bring my experience up to date, I have not visited Cathy for nearly a year as in that time I have not had one twinge from either my back or my hip.
Finding Cathy has honestly given me a new, pain free, lease of life. The fact that I averted undergoing a major operation, where the chances of relieving my pain were put at only 50/50, must be the best recommendation anyone can give."
T. Walker, Wokingham, December 2013
"I recently visited Fiona as I saw from the Howard Clinic leaflet that Fiona specialised in women's health problems. Due to an early onset of the menopause I began to suffer from stress and urge incontinence. I had hoped the problem would go away of its own accord but unfortunately it gradually got worse. When the problem first started I approached my doctor who referred me to an NHS specialist. Sadly the specialist just sent me away with a leaflet to read. I tried to do the exercises from the leaflet but saw no progress so consequently gave up. I felt very disillusioned by this and ignored my condition for the next few years until the problems started to really impact my everyday life. At this stage I decided I would tackle the problem head on and decided to seek Fiona's help via physiotherapy. Fiona explained the anatomy of my problems and helped me understand what I needed to do. I was shown what exercises to perform and very importantly I was shown how to do them properly and how to make them part of my everyday life. "As well as my pelvic floor exercises, I was also given simple brain teaser exercises to help with my urge incontinence which had immediate impact. After 4 visits to Fiona I have seen an amazing transformation and I am now pleased to say that I can now even do "star jumps" again! This is something I had avoided for years! Fiona has a very gentle approach and if you choose to have an examination then this is carried our very discreetly respecting your privacy. Personally I felt it was very important to do this, as Fiona was able to tell you if you were doing your pelvic floor exercises correctly. There is certainly a correct way to do the exercises and without professional help most of us do them incorrectly, which is a waste of time and effort. "I am very pleased that I took the initial steps to make an appointment with Fiona and I would recommend anyone with a similar problem to do the same. I am delighted with my progress, which is progress I would never have made without Fiona's help, guidance and support. The problems with my incontinence were starting to negatively impact my daily life and I did worry that things were only going to get worse. I am now very pleased to say that my pelvic floor is back to normal and life is now so much easier. 
Thank you Fiona for helping me make this transition and for giving me a much better quality of life."
SD, August 2013
Back Awareness Sessions – Recommendation.
(To view full recommendation [pdf] click here)
Kim Stevens, Head HR, Environment, Culture and Communities, Bracknell Forest Council
"Cathy and her team at the Howard Clinic are playing a vital part in my recovery and rehabilitation from a serious spinal cord injury. Their high level skills and experience in neuro physiotherapy are bringing continued improvements even four years after my accident. I find their easy movement between leading edge Western neuro physiotherapy and traditional Chinese medicine hugely beneficial. Weekly land based treatment and hydrotherapy sessions combined with acupuncture and Tui Na when appropriate have led to great improvements in my complex condition. This is a highly professional yet very caring team".
Annette Greenhalgh
"I have been treated by Cathy Howard for 6 months. I have had a chronic back problem for 3 years with no exact diagnosis after the usual scans and MRIs etc. Cathy has helped me enormously with her expertise, which ranges from traditional physiotherapy to Chinese and other methods. Her dedication and enthusiasm is totally inspiring. Over the last 3 years I have seen chiropractors, physios etc. with no great result and I am so lucky to have found Cathy. I am now walking without a limp for the first time in 3 years and my back feels stronger too".
"On behalf of myself, and Redingensians Rams, I would like to thank you for all your excellent work through 2011. Your intervention with regard some of our squad's complex injuries has enabled certain players to return to full fitness much quicker than we ever expected. Not only that, they have remained fit and that is a great credit to the Howard Clinic team. Thank you also for your attendance at pitch side on 10th December. I understand that you helped treat a couple of players and it was meant to be a day off!
Gary Reynolds, Director of Rugby – Redingensians Rams RFC
"Your feet are the 8th wonder of the world Cathy. My back feels awesome thanks! "
Debbie, March 2012