Movies & Shows - Show Biz clinic originally published at Movies & Shows - Show Biz clinic
Movies & Shows - Show Biz clinic originally published at Movies & Shows - Show Biz clinic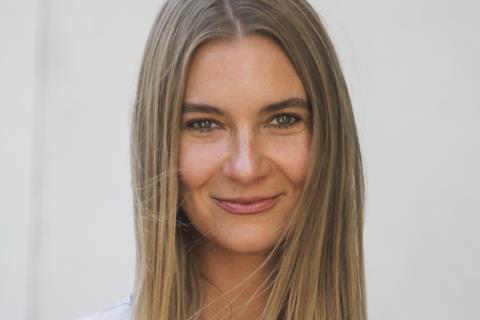 LA-based sales, financing and distribution company Blue Fox Entertainment has hired Kalani Dreimanis as vice president of international sales ahead of the EFM later this month.
Dreimanis arrives from Epic Pictures and will work closely with Blue Fox Entertainment founder James Huntsman, head of international Lisa Gutberlet, and head of worldwide marketing and distribution Audrey Delaney.
"We are thrilled to have Kalani join the Blue Fox team. Gutberlet said that Kalani brings a wealth of experience to the Blue Fox team. "She is highly regarded among buyers, producers, and agents and has a great eye for material and marketplace demands."
Dreimanis hails from Toronto and has accrued more than 10 years of experience in the independent film world. She most recently she served as director of international sales at Epic, where she oversaw global sales on worldwide hits such as Extra Ordinary, Sea Fever, and The Cellar, and served as executive producer on Dark Nature, and Polaris.
Prior to Epic the executive held the position of manager, international sales at Myriad Pictures. She began her career in Hollywood working in development and production at Straight Up Films.
Blue Fox's recent international sales titles include Aristotle And Dante Discover The Secrets Of The Universe, the YA feature produced by Lin-Manuel Miranda which premiered at TIFF: YA romance Space Oddity directed by Kyra Sedgwick and starring Kyle Allen, Alexandra Shipp, Madeline Brewer, and Kevin Bacon; inspirational drama One Winter starring Julian Dennison, Minnie Driver, and James Rolleston; and family comedy Popular Theory with Cheryl Hines, Sophia Reid-Ganzert, and Marc Evan Jackson.
'Tetris', 'Bottoms' among SXSW second wave